[OLD] Graphique Fantastique ▲
Happy Triangle Friday! For me, today doesn't feel like a Friday (what does a Friday 'feel' like anyway?), but looking at this cover for Novum magazine definitely got me in the Tri Fri mood: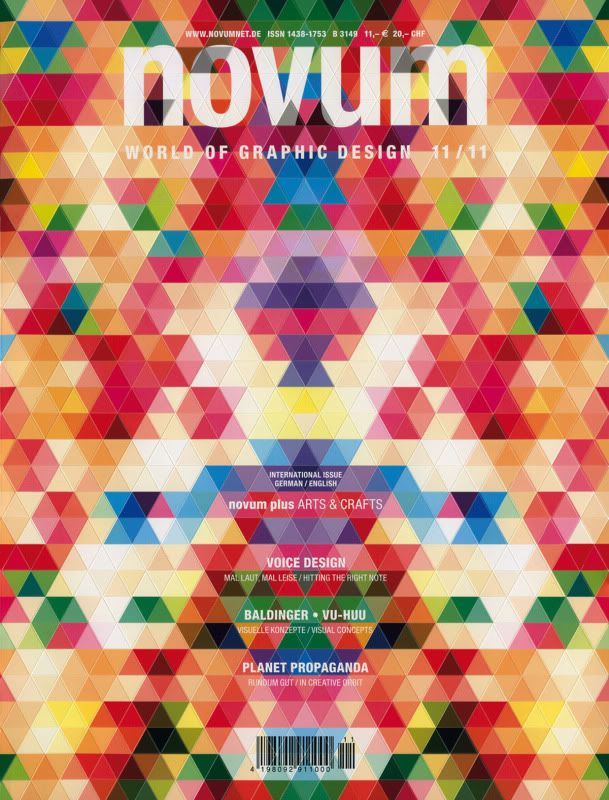 Novum is a German Graphic Design magazine which began as 'Gebrauchsgrafik' (German for advertising art) back in 1924. As far as I know, it's not available to buy single issues in the UK (but you can subscribe) which is a shame.
In 2011, Hamburg based studio, Paperlux, were commissioned to design the November cover and they went all out. Inspired by Buckminster Fuller's geodesic dome, not only do these covers look tri-tastic, but they are gymnasts! They can twist and turn and flex thanks to the amazing intricate die-cutting: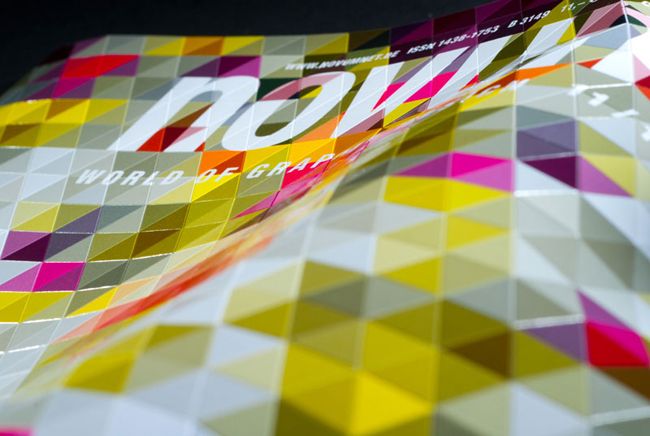 There is a fold line along every side of the 1000 brightly coloured triangles which make up the cover's patterns…
The printing process was even filmed:
View original post 138 more words